Registered Nurse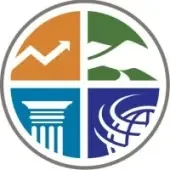 Blount Partnership
Medical
Knoxville, TN, USA
Posted on Thursday, May 18, 2023
Our recruitment goal is to hire long-term care team members who focus on quality care and excellent employee relations.
It requires caring, dedicated employees to minister to the needs of this country's ever growing senior population. We empower our staff to fulfill this mission.
Our company in Knoxville strives to find Rehab employees who embrace the concept of socialization for every resident and acknowledge that the healing process and long-term health stability relies on Whole Person Care.
General Purpose:
Provide direct nursing care to the residents and supervise the day-to-day nursing activities performed by nursing assistants. Such supervision must be in accordance with current Federal, State, and Local standards, guidelines, and regulations that govern our facility, and as may be required by the Director of Nursing to maintain the highest degree of quality care at all times.
Essential Job Functions
This facility expects their employees to promote an atmosphere of teamwork with other employees and hospitality and comfort for its residents. Therefore, the following list of duties is not all-inclusive:
Administrative Functions
Direct the day-to-day functions of the nursing assistants in accordance with rules, regulations, and guidelines that govern the long-term care industry.
Confirm that all nursing personnel assigned to you comply with the written policies and procedures established by this facility.
Meet with your assigned nursing staff, as well as support personnel, in planning the shift's services, programs and activities.
Verify that all nursing personnel comply with the procedures set forth the in the Nursing Policies and Procedures Manual.
Make written and oral reports/recommendations concerning the activities of your shift, as required.
Cooperate with other resident services when coordinating nursing services be certain that the resident's total regimen of care is maintained.
Verify that all nursing service personnel are in compliance with their respective job descriptions.
Participate in the development, maintenance, and implementation of the facility's quality assurance program for the nursing department.
Participate in surveys (inspections) made by authorized government agencies.
Periodically review the resident's written discharge plan. Participate in the updating of the resident's written discharge plan, as required.
Assist in planning the nursing portion of the resident's discharge plan, as necessary.
Admit, transfer, and discharge residents, as required.
Complete accident/incident reports, as necessary.
Charting and Documentation
Complete and file required forms/charts upon resident's admission, transfer, and/or discharge.
Encourage attending physicians to review treatment plans, record and sign their orders, progress notes, etc., in accordance with established policies.
Receive telephone orders from physicians and record on the Physicians' Order Form.
Transcribe physician's orders to resident charts, cardex, medication cards, and treatment/care plans, as required.
Chart nurses' notes in an informative and descriptive manner that reflects the care provided to the resident, as well as the resident's response to care.
Record new/changed diet orders. Forward information to the Dietary Department.
Report all discrepancies noted concerning physician's orders, diet change, charting error, etc., to the Nurse Supervisor.
Fill out and complete transfer forms in accordance with established procedures.
Enter appropriate documentation concerning unauthorized discharges in the resident's medical record in accordance with established procedures.
Perform routine charting duties as required and in accordance with established charting and documentation policies and procedures.
Sign and date all entries made in the resident's medical record.
Write nurses' notes to reflect that the care plan is being followed when administering nursing care or treatment.
Medication Administrative Functions
Prepare and administer medication as ordered by the physician.
Responsible for IV medication/fluid administration.
Verify the identity of the resident before administering the medication/treatment.
Verify that prescribed medication for one resident is not administered to another.
Verify that adequate supply of floor stock medications, supplies, and equipment is on hand to meet the nursing needs of the residents. Report needs to the Nurse Supervisor.
Order prescribed medications, supplies, and equipment as necessary, and in accordance with established procedures.
Verify that narcotic records are accurate for your shift.
Notify the Nurse Supervisor of all drug and narcotic discrepancies noted on your shift.
Review medication cards for completeness of information, accuracy in the transcription of the physician's order and adherence to stop order policies.
Notify the attending physician of automatic stop orders prior to the last dosage being administered.
Immediately notify the Nurse Supervisor and attending physician of any medication administration errors.
Nursing Care Functions
Perform physical assessment through observation, inspection, palpitation, percussion and auscultation.
Deliver and maintain optimum resident care and comfort by demonstrating knowledge and skills of current nursing practices.
Promptly respond to call lights and other resident needs.
Make rounds with physicians, as necessary.
Consult with the resident's physician in providing the resident's care, treatment, rehabilitation, etc., as necessary.
Review the resident's chart for specific treatments, medication orders, diets, etc., as necessary.
Make periodic checks to confirm that prescribed treatments are being properly administered by CNAs and to evaluate the resident's physical and emotional status.
Notify the resident's attending physician when the resident is involved in an accident or incident.
Notify the resident's attending physician and responsible party when there is a change in the resident's condition.
Administer professional services such as: catheterization, tube feedings, suction, applying and changing dressings/bandages, packs, colostomy, and drainage bags, taking blood, giving massages and range of motion exercises, care for the dead/dying, etc., as required.
Monitor seriously ill residents, as necessary.
Review care plans daily to confirm that appropriate care is being rendered.
Confirm that CNAs are aware of the resident care plans. Verify that the CNAs refer to the resident's care plan prior to administering daily care to the resident.
Other Duties
Attend in-service education programs in order to meet facility educational requirements.
Be familiar with Standard Precautions, Exposure Control Plan, Fire Drill & Evacuation Procedures and know how to use the information.
Maintain confidentiality of resident and facility records/information.
Protect residents from neglect, mistreatment, and abuse.
Protect the personal property of the residents of the facility.
Others as directed by the supervisor or administrator.
Minimum Qualifications
Registered Nurse with current state license.
Excellent technical, assessment and documentation skills.
Good Leadership qualities.
Organized and detailed in work performance.
Good communication skills with excellent self-discipline and patience.
Genuine caring for and interest in elderly and disabled people in a nursing facility.
Comply with the Residents Rights and Facility Policies and Procedures.
Perform work tasks within the physical demand requirements as outlined below.
Perform Essential Duties as outlined above.