Certified Nursing Assistant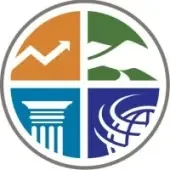 Blount Partnership
Knoxville, TN, USA
Posted on Thursday, May 18, 2023
Our recruitment goal is to hire long-term care team members who focus on quality care and excellent employee relations.
It requires caring, dedicated employees to minister to the needs of this country's ever growing senior population. We empower our staff to fulfill this mission.
Our company in Knoxville strives to find Rehab employees who embrace the concept of socialization for every resident and acknowledge that the healing process and long-term health stability relies on Whole Person Care.
General Purpose:
Perform direct resident care duties under the supervision of licensed nursing personnel. Assist with promoting a compassionate physical and psychosocial environment for the residents.
Essential Job Functions
This facility expects their employees to promote an atmosphere of teamwork with other employees and hospitality and comfort for its residents. Therefore, the following list of duties is not all-inclusive:
Provide personal care (i.e., grooming, bathing, dressing, oral care, ) of residents daily and as needed.
Change bed linen and maintain appropriate grooming supplies in resident room on a regular basis.
Ambulate and transfer residents, utilizing appropriate assistive devices and body
Record resident vital signs, weights and measurements, intake and output, food consumption, and other information as
Routinely turn and position residents as
Observe residents carefully and report changes in condition to Charge
Recognize a resident's ability to make choices and support these within the constraints of the caregiving
Participate in collecting data needed for the accurate completion of the MDS and the plan of Provide input to the nurses for development of the plan of care.
Provide adequate hydration to residents at regular intervals each day according to specific resident
Prepare residents for each meal and transport to dining room (unless resident on bed rest) making sure that food tray is accessible, self-help devices are available (if needed), and assistance is provided to those residents who cannot feed
Keep an accurate record of food intake and output, as
Maintain established housekeeping standards within assigned duty
Assist nursing staff with the basics of aseptic and sterile techniques to avoid infection of residents and self-contamination of equipment and
Be alert for proper ventilation, temperature, light and noise
Take TPR, blood pressure, weighing of residents, as directed.
Promptly answer call lights and other resident
Utilize proper body mechanics when lifting or transporting
Assist in the orientation and training of other staff, as
Attend in-service education programs in order to meet facility educational
Be familiar with Standard Precautions, Exposure Control Plan, Fire Drill & Evacuation Procedures and know how to use the information.
Maintain confidentiality of resident and facility records/information.
Protect residents from neglect, mistreatment, and
Protect the personal property of the residents of the
Must adhere to attendance standards per Attendance
Others as directed by the supervisor or
Minimum Qualifications
CERTIFIED:
Current Nursing Assistant Certification from
Maintain CPR Certification
High School Graduate or GED