Laser Cutting Technician (training provided)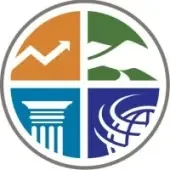 Blount Partnership
Posted on Thursday, May 18, 2023
JOB TRAINING PROVIDED
Are you a hard worker by nature who loves to use your hands and build practical things that solve problems and look good doing it? Do you want your work to make an impact in the world and help people? Do you love working with machines? Are robots fascinating to you? Are you always the person who your friends call when something needs to be fixed, but you wouldn't mind getting paid for your skills? If this sounds like you and you want a chance for your handiwork to make a positive difference in people's lives, you are our person. Oh, did we mention you'll get to see the fruits of your labor everyday out in the world and on social media? Pretty cool, right!?
Job Requirements
Honest, highly organized, naturally neat/tidy, great attitude, excellent work ethic, attention to detail, punctual, precise, conscientious.
Company Benefits
Full time, Part time, or Internship are all available for this position. Full time strongly preferred.
Opportunity to advance within the company if desired.
Complete details on all Qore Performance opportunities and what it is like to work at Qore Performance:
https://www.qoreperformance.com/pages/current-job-openings