Landscapers & Hardscapers Laborers and Team Leaders wanted - top dollar based on skills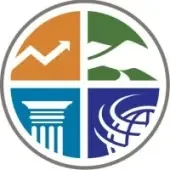 Blount Partnership
Maryville, TN, USA
Posted on Thursday, May 18, 2023
Out of Eden Garden Center is hiring Landscapers and Hardscapers of ALL levels. We are looking for both crew members and supervisor/foremen. We are busy with work year-round. All positions start at a competitive hourly rate based on experience and demonstrated skills.
Out of Eden is a 6.5 acre Garden Center, Landscaping & Hardscaping Firm that has an excellent reputation and strong presence in the Maryville/ Knoxville area. We are a growing company and a good place to work.
Project and Job types include, but are not limited to:
• Tree and Shrub planting
• Sod and grass installation
• Mulching and some light maintenance
• Hardscape Installation
o Natural stone and paver patios
o Retaining walls and boulder work
• Drainage work
• Landscape lighting
• Light carpentry work
Requirements
• Ability to work in all conditions (heat, cold, etc.)
• Ability to lift 50lbs
• Landscaping or Hardscaping experience
Preferred Skills
• Experience operating construction equipment; Skid Steer, Mini Skid Steer, Mini Excavator, etc.
• Possession of a valid driver's license with proven, safe driving record
• ICPI certification is a plus but not required
• Ability and understanding of reading and setting grade with various equipment
• 1-2 years minimum experience as a foreman for those positions
• Ability to read landscape plans
• Knowledge of plant types and plant care
Compensation
* $14 - $32 per hour pay is at or above industry standards and is based on experience and qualifications
* Some relocation expenses may be reimbursable if applicable
* Healthcare Benefits are available for long term full time employees
Apply in person, contact us at the garden center or forward resume via email.
Out of Eden Landscaping & Garden Center
2928 Hwy 411s
Maryville, TN 37801
(865) 984-8500