Housekeeper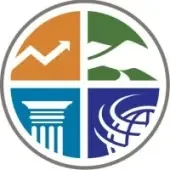 Blount Partnership
Administration
Maryville, TN, USA
Posted on Thursday, May 18, 2023
Summary: Cleans all areas of assigned building(s), performing specific duties as outlined by manager.
Essential Duties and Responsibilities:
Clean all areas of the building you are responsible for.
Dust furniture.
Vacuum carpet, sweep, scrub, wax and polish floors
Clean light fixtures, as needed.
Cleans lobbies, kitchens, lounges, restrooms, corridors, elevators, and stairways.
Washes windows, windowsills, and door panels.
Empties wastebaskets, and empties and cleans ashtrays.
Transports trash and waste to disposal area.
Replenishes restroom supplies.
Cleans outside entrance.
Perform special cleaning (i.e. stripping floors, applying floor finish, carpet cleaning, etc.) and emergency clean up.
Reports any irregularities to CS Manager or their designated representative.
Submit paper work for needed repairs in assigned areas.
Keep an inventory of cleaning supplies and equipment.
Perform daily and routine maintenance of assigned equipment.
Subject to work after hours on weekdays, weekends, and holidays. Also subject to shift work or flexible hours on occasion.
Supervises student workers.
Perform general duties, setups, minor maintenance, moving and hauling, to support the Custodial Services functions.
Performs other duties as assigned.
Ability to work well with others.
Regular attendance is required.
This position is an essential employee for inclement weather events and will be required to report for duty in adverse weather conditions when the College is closed. The position also is required to report on time in situations when the College is on a delayed start, and is required to continue working when the College is released early.
Supervisory Responsibilities:
This job has no supervisory responsibilities.
Qualifications: To perform this job successfully, an individual must be able to perform each essential duty satisfactorily. The requirements listed below are representative of the knowledge, skill, and/or ability required. Reasonable accommodations may be made to enable individuals with disabilities to perform the essential functions.
Education and/or Experience:
High school diploma or general education degree (GED) is preferred. Prior work experience in housekeeping and working toward the attainment of a high school diploma or a GED is the minimum requirement.
Language Skills:
Ability to read and interpret documents such as safety rules, operating and maintenance instructions, and procedure manuals. Ability to write routine reports and correspondence. Ability to speak effectively before groups of customers or employees of organization.
Ability to read and comprehend simple instructions, short correspondence, and memos. Ability to write simple correspondence. Ability to effectively present information in one-on-one and small group situations to customers, clients, and other employees of the organization.
Mathematical Skills:
Ability to add, subtract, multiply, and divide in all units of measure, using whole numbers, common fractions, and decimals. Ability to compute rate, ratio, and percent and to draw and interpret bar graphs.
Reasoning Ability:
Ability to apply common sense understanding to carry out instructions furnished in written, oral, or diagram form. Ability to deal with problems involving several concrete variables in standardized situations.
Certificates, Licenses, Registrations:
A valid Tennessee Driver's license is required.
Physical Demands: The physical demands described here are representative of those that must be met by an employee to successfully perform the essential functions of this job. Reasonable accommodations may be made to enable individuals with disabilities to perform the essential functions.
While performing the duties of this job, the employee is required to stand; walk; sit; use both hands to finger, handle, or feel objects, tools, or controls; stoop, kneel, crouch, or crawl; talk and hear; reach with hands and arms; climb or balance; taste or smell; climb steps and ladder. The employee must occasionally lift and/or move up to 50 pounds and 100 pounds with assistance.
Specific vision abilities required by this job include close vision, distance vision, color vision, peripheral vision, depth perception, and ability to adjust focus.
Work Environment: The work environment characteristics described here are representative of those an employee encounters while performing the essential functions of this job. Reasonable accommodations may be made to enable individuals with disabilities to perform the essential functions.
While performing the duties of this Job, the employee is occasionally exposed to wet and/or humid conditions; moving mechanical parts; high, precarious places; fumes or airborne particles; toxic or caustic chemicals; outside weather conditions; and risk of electrical shock. May be exposed to potentially infectious materials. The noise level in the work environment is usually moderate.
To be considered for this position, all applicants must apply through the Maryville College Careers portal website on the page of the desired position.
Non-Discrimination Statement:
Maryville College is an Equal Opportunity Employer. As a learning community, our members include persons with a variety of interests, backgrounds, beliefs and nationalities which enriches the experience for all. The College embraces diversity and is committed to creating an inclusive and safe environment free from harassment and discrimination. Maryville College does not discriminate on the basis of race, color, gender, ethnic or national origin, religion, sexual orientation, age, disability, or political beliefs in the provision of educational opportunities, employment practices or benefits.