Insurance Sales Producer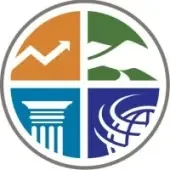 Blount Partnership
Sales & Business Development
Posted on Tuesday, June 13, 2023
We are seeking a passionate, self-driven, natural born salesperson with a desire to make a difference in peoples lives. As a Licensed Insurance Producer you will be part of a team that is helping to grow the business by offering policies that people need for their security and peace of mind. Our newest Licensed Insurance Sales Producer will pursue and respond to the requests and needs of prospects and current clients who need insurance as well as creating relationships and new opportunities. As a Licensed Insurance Producer you will be trained to act as a consultant for businesses and families, evaluating needs and recommending the most appropriate means of meeting those needs.
About Drew Miles Insurance Agency, LLC.
Drew Miles Insurance Agency, LLC. thrives on providing education and recommendations for our clients to best fit their situation. We work with families and businesses to provide peace of mind and security in their lives. Our approach is well-respected and appreciated and we will never waiver from our core values.
Started in 2009 and based in Maryville, TN, we serve all of Tennessee, parts of Georgia and Alabama, and more. Our entire team has a passion for serving and it shows in the local community. Each team member is encouraged to support local organizations which you are passionate about. Time and resources are given regularly to be sure we serve the communities that have been so good to us.
Our agency is one of the fastest growing Farmers Insurance agencies and we have been consistently recognized as one of the top performing agencies in America. Our team works hard and has been awarded multiple times as a Presidents Council, Championship, and Topper Club winner. We have also been honored as a Farmers Open Golf Pro-Am Player, Perfect 6, Triple Crown, and Tennessee Agency of the year multiple times. We work hard and we play hard!
At the end of the day, we are a growing business that surrounds ourselves with dynamic people. Do you possess what it takes to be a high performer? Do you want to be a part of something really special, and do some special things, apply today!
Job Requirements
Possess an upbeat, positive and enthusiastic attitude.
Be a great self-starter with a sense of urgency.
Create relationships from a cold start.
Excellent Communication/interpersonal skills.
Confident, self-starter who works well independently.
We will help with training and licensing
Ensure positive customer experience with every interaction
Handle and process all leads (in person, phone, sales, service, etc.) in a timely manner
Deepening relationships with clients by offering additional coverages
Demonstrate effective communication skills
Conducting needs-based policy reviews and updating policies and coverage as needed
Cross-selling existing clients with other Farmers policies and brokered policies where available
Prospecting and generating new business through leads and referrals
Generating accurate quotes at high volumes
Work well in a team environment and cultivate relationships with others
Demonstrate a passion to discuss an insureds need for life insurance
Maintain proper time management and execute follow up
Maintaining accurate documentation in agency systems
Company Benefits
Flexible Schedule
Base + Commission
Monthly & Annual Performance Bonuses
Health, Dental, Vision Insurance available
401(k) Retirement plan
Paid Annual Vacation & Sick/Personal PTO