Baker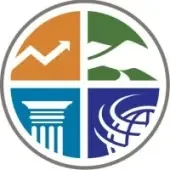 Blount Partnership
Posted on Thursday, July 13, 2023
Hourly Baker
Born To Bake
Position Summary:

The Nothing Bundt Cakes (NbC) Baker ensures that cakes of the highest quality are consistently created for our guests and contributes to superior service by meeting production demands. Following strict proprietary recipes, NbC production methods and food safety standards, the Baker performs the repeated baking process for our delicious cakes offered in a variety of flavors and sizes. The Baker embodies NbC core values and demonstrates a strong commitment to excellence and efficiency in the workplace.
Job Requirements
Accountabilities/Duties:
Follows NbC proprietary recipes and cake production methods with precision and achieves productivity goals.
Effectively utilizes measuring instruments, commercial-grade mixers and ovens, and other tools to bake cakes.
Accurately prepares raw ingredients and equipment for baking, places cake pans into hot oven and monitors the baking process.
Adheres to the proper packaging, labeling and storage of baked cakes as well as product rotation standards, and maintains baking and refrigeration logs.
Assists Bakery Manager in the development of cake production plan, monitors inventory of baking supplies and notifies management when supply replenishment is required.
Evaluates raw ingredients and baked cakes to ensure NbC standards are met and informs management of any quality control issues.
Cleans, sanitizes and restocks workstation and ensures all baking supplies are sufficiently prepared for the next shift.
Complies with all health and safety guidelines and NbC policies and procedures, including strict adherence to dress code and personal hygiene.
Maintains a consistent work attendance and punctuality record.
Core Values and Competencies:
Servant's Heart
Goes above and beyond to support the team or guest, and is reliable, trustworthy and responsive.
Keeps the good of the team or guest ahead of personal interests or gain.
Displays humility and empathy in interactions with others.
Spirit of a Champion
Demonstrates pride in responsibilities, an intense drive and a passion to succeed.
Takes initiative and 100% ownership of responsibilities, with zero excuses for issues within direct control.
Operates with a strong sense of urgency and adheres to NbC brand standards.
Genuine Connections
Projects warmth, enthusiasm and optimism that attracts others.
Builds positive, productive relationships with all team members.
Listens actively and communicates openly, clearly and respectfully.
Company Benefits
At Nothing Bundt Cakes, the Baker is at the heart of it all. Dedicated to perfecting the craft, you see beauty in raw ingredients and strive for consistency when you make our guests' favorite recipes. You'll make the cakes that make people's days, so you'll get to enjoy yours as well. Here are a few reasons working here is so sweet:
Enjoy your evenings: We close earlier than most food service jobs.
We offer flexible work schedules.
We're keeping it casual. T-shirts and sneakers are where it's at!
Cake discounts. Yummm!
This job is fun. It's literally a piece of cake!
This is a great place to make new friends!
It smells great in here, all the time, and you will too!
You'll get trained. Not only on crafting cake, but on growing your career
PTO accrual after 32 hours worked per week
Employee Appreciation