Information and Personnel Security Officer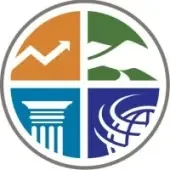 Blount Partnership
Oak Ridge, TN, USA
Posted on Friday, August 25, 2023
Overview:
As a Security Specialist for the Oak Ridge Field Intelligence Element (FIE), this position will serve as an Alternate Special Security Officer (ASSO) in which duties are defined by the US Intelligence Community (IC). The position will specialize in Information Security (INFOSEC) and Personnel Security (PERSEC). The position will independently analyze and assess a variety of complex processes, policies, directives, and procedures in order to implement, execute, and enforce the protection of Sensitive Compartmented Information (SCI) within an SCI Facility (SCIF) in accordance with all relevant Intelligence Community Directives (ICD) and Department of Energy (DOE) policies and procedures.
Primary Duties / Responsibilities:
Leverages advanced knowledge and significant experience to implement policies and procedures to comply with federal laws, regulations, and other requirements for the IC, DOE, Department of Defense (DOD), and other agency environments.
Independently performs high operational tempo for day-to-day execution and management of personnel security for SCI programs and SCI Facility operations.
Manages small to medium sized projects to ensure oversight of personnel and information security requirements to include inquiry into incidents of security concern, advising management, selecting the best solution from a range of possible or known solutions, and developing new or original solutions.
Develops and implements processes, procedures, and tools to implement and assess security requirements.
Maintains current knowledge of and proactively seeks new information on security standards and technology encompassing multiple security disciplines.
Supports the daily operations and management of multiple government approved facilities, including IC, DOE, DOD, SAP facilities, and other special programs.
Adheres to all security policies and requirements for SCI and/or SAP programs, sub-compartments, or projects and exercises these authorities on behalf of government approval authorities via special appointments.
Ensures all SCI is properly controlled, transmitted, packaged, safeguarded, and properly destroyed.
Maintains applicable SCI directives, regulations, manuals, and guidelines to adequately discharge ASSO duties and responsibility.
Collaborates with Information Systems Security Managers, Information System Security Officers, Counterintelligence Officers, and others as appropriate to ensure security of SCI, SCIFs, and information systems housed therein.
Supports audits, assessments, corrective actions, and performance testing of all responsible facilities.
Frequently interacts across organizations to include senior level officials from ORNL, DOE, and other companies and government agencies throughout the IC.
Job Requirements
Qualifications required:
A Bachelor of Science degree or equivalent experience exceeding a minimum of eight years in security with the IC, DoD, and/or DOE.
Relevant experience and/or knowledge should include information security, personnel security, and/or operations security.
The incumbent must possess superior interpersonal, verbal, and written communication skills, the ability to work as a team player and possess experience in compliance, documentation, and organization management skills.
The incumbent must have then ability to independently solve problems and adverse situations.
Must be highly organized, willing to complete non-routine tasks, and able to prioritize and schedule multiple activities.
This position requires the possession of and the ability to maintain a DOE "Q" security clearance.
It also requires the ability to obtain and maintain a SCI clearance based on ICD 704.
Additionally, all employees of the Directorate who are granted a SCI clearance may be required to successfully complete an evaluation, including a polygraph examination.
Qualification Desired:
Bachelor's degree in business, law enforcement, or a closely related field is preferred.
Ten years of experience within a multi-disciplined security field with excellence in customer service.
The successful candidate should be well versed in office automation skills using Microsoft's Office suite of products.
Work Direction and Interfaces: Reports to the Special Security Officer, FIE, and DOE-IN Programs.
This position will remain open for a minimum of 5 days after which it will close when a qualified candidate is identified and/or hired.
We accept Word (.doc, .docx), Adobe (unsecured .pdf), Rich Text Format (.rtf), and HTML (.htm, .html) up to 5MB in size. Resumes from third party vendors will not be accepted; these resumes will be deleted and the candidates submitted will not be considered for employment.
If you have trouble applying for a position, please email [email hidden].
ORNL is an equal opportunity employer. All qualified applicants, including individuals with disabilities and protected veterans, are encouraged to apply. UT-Battelle is an E-Verify employer.