Dishwasher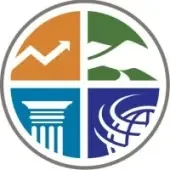 Blount Partnership
Posted on Thursday, September 7, 2023
Blackberry Mountain is looking for individuals that enjoy working in a fun, fast-paced kitchen environment. This behind-the-scenes position is essential for our world-class kitchens to operate. Dishwashers will be responsible for washing all dishware, utensils, cooking equipment, and any other tools used by the front-of-house and back-of-house staff. Opportunities to learn cooking preparation methods while working alongside our talented team of chefs and cooks. This position has the potential for upward growth throughout our kitchen.
Must have the flexibility to work weekends and holidays.
ESSENTIAL DUTIES AND RESPONSIBILITIES include the following. Other duties may be assigned.
Responsible for washing, drying, and organizing all cooking utensils, storage containers, and pots

Sweeps and mops upon arrival

Lays down kitchen mats

Operates and maintains dish machine

Assists Wait Staff with glass storage

Maintains plate cabinets and the pantry in an orderly fashion

Empties all trash and recycling bins

Scrubs floors daily
EDUCATION AND / OR EXPERIENCE
High School Diploma or equivalent preferred
LANGUAGE SKILLS
Must be able to communicate effectively with guests, managers, and team members
MATHEMATICAL SKILLS
Basic knowledge and understanding of math
REASONING ABILITY
Must be able to exercise judgment and make decisions based on job knowledge and awareness of company goals
PHYSICAL DEMANDS
Must be able to lift up to 50 lbs.

Must be able to be on feet for a long period of time

May be asked to drive a company vehicle or golf cart
WORK ENVIRONMENT
Professional kitchen

5,200 acres of Blackberry Mountain property
Must comply with all company policies and procedures.
To perform the essential functions of this position regular and consistent attendance is required.
Must be able to work well with other Team Members, Managers and interact with our guests.
Blackberry Farm and Blackberry Mountain are joined together with our core belief that our teams are at the heart of all we do. At Blackberry, we see ourselves as family, focused on our 18 foundations uniting us in our mission to support Legendary Hospitality, Memorable Experiences, and Generational Sustainability.
Blackberry Mountain provides a world-class hospitality experience for our guests. Our attention to every detail, impeccable service, unique activity offerings, and outstanding cuisine has helped Blackberry Mountain earn its pedigree as one of the most celebrated small luxury resorts in the world.
For immediate application and interview, please feel free to stop by our Staffing and Support Office located at 108 W. Church Ave. Maryville, TN 37801 between the hours of 9 am and 4 pm, Monday- Friday. Please bring your resume or your employment history.
Blackberry Mountain is an Equal Opportunity Employer.
Job Requirements
APPLY ONLINE AND REVIEW ALL REQUIREMENTS: https://www.blackberrycareers.com/