Server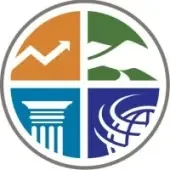 Blount Partnership
Posted on Thursday, September 7, 2023
Description and Qualifications
The Server positions are responsible for the dining room services in our restaurants and Blackberry Mountain. Blackberry offers exceptional training and development to shape Dining Room professionals by utilizing an effective tiered system. Every professional is trained and certified per tier through Blackberry University, which is a distinguished online university. Learn the skills and knowledge from a legend in the industry to launch and shape a lasting career.
Our Server positions offer both AM and PM shift opportunities at any of our three restaurants: Three Sisters, The Firetower, and Sycamore.
Applicants must be willing to work weekends and holidays.
ESSENTIAL DUTIES AND RESPONSIBILITIES include the following. Other duties may be assigned.
Provide professional and lasting impression on Guests with great care and attention to detail

Interacts with Guests with great etiquette, poise, professionalism, and friendliness

Connects with Guests on a meaningful level by sharing thorough knowledge of Blackberry, property, and service items to enhance the Guest experience

Menu Knowledge of the menus within your restaurant

All dining room positions will be asked to perform additional sanitation procedures throughout their shift in order to comply with COVID-19 guidance.
Tier 1 Server 1
Prepares the Dining Room for service, which includes rearranging the space, polishing silverware, glassware and preparing service items

Greets interacts and seats Guests in the Dining Room, making a lasting impression by offering legendary hospitality

Delivers food and beverages with great etiquette, poise, and knowledge to enhance the Guest experience

Timely prepares and presents in-room dining service items with great care and attention to Guests throughout the property
Tier 2 Server 2
Provides exceptional beverage service to Guests, ensuring their beverage needs are tended to in a timely manner

Responsible for providing thorough knowledge and understanding of menu items to Guests and taking their orders and entering into the system with great care and attention to detail

Attends and exceeds Guests needs in the pool area, which includes preparing, delivering, and serving beverages, food, and service items at the pool
Tier 3 Server 3
Provides Front of House support by preparing reports, manages Dining Room seating, and assists in expediting Group Service

Greets, interacts, and responds to Guests needs and expectations with exceptional attention to detail, legendary hospitality, and professionalism

Acts as liaison with Dining Room Management, to assist and ensure service is seamless and exceptional
Tier 4 Mixologist/Sommelier
Enhances Guest experience by providing extraordinary beverage, cocktail, spirit, liquor, and wine knowledge with great expertise

Prepares curative non-alcoholic mocktails, shrubs, classic and foraged signature cocktails

Provides appropriate wine tastings to Guests with great knowledge and proficiency

Responsible for managing, maintaining, and restocking Whippoorwill Lounge, bar, and wine caves
Must comply with all company policies and procedures.
To perform the essential functions of this position regular and consistent attendance is required.
Must be able to work well with other Team Members, Managers and interact with our guests.
EDUCATION and/ or EXPERIENCE
High school diploma or equivalent
LANGUAGE SKILLS
Must be able to effectively communicate with Guests, Team Members, and Managers
MATHEMATICAL SKILLS
Knowledge and basic understanding of math
REASONING ABILITY
Must be able to exercise judgment to make decisions based on job knowledge and awareness of company goals
PHYSICAL DEMANDS
Must be able to lift up to 50 lbs.

Must be able to stand on feet for a long period of time

Must be able to safely operate a company vehicle or golf cart
WORK ENVIRONMENT
Dining Room, Bar and Kitchen areas

5,200 acres of Blackberry Mountain property
Job Requirements
ABOUT BLACKBERRY:
Blackberry Farm and Blackberry Mountain are joined together with our core belief that our teams are at the heart of all we do. At Blackberry, we see ourselves as family, focused on our 18 foundations uniting us in our mission to support Legendary Hospitality, Memorable Experiences, and Generational Sustainability.
Blackberry Mountain provides a world-class hospitality experience for our guests. Our attention to every detail, impeccable service, unique activity offerings, and outstanding cuisine has helped Blackberry Mountain earn its pedigree as one of the most celebrated small luxury resorts in the world.
For immediate application and interview, please feel free to stop by our Staffing and Support Office located at 108 W. Church Ave. Maryville, TN 37801 between the hours of 9 am and 4 pm, Monday- Friday. Please bring your resume or your employment history.
Blackberry Mountain is an Equal Opportunity Employer.