Guest Services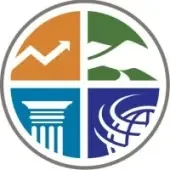 Blount Partnership
Posted on Thursday, September 7, 2023
Pay Rate starting up to $15/hr
Blackberry Mountain is seeking friendly, welcoming attendants to join our legendary guest services team. This important, first-impression position earns competitive pay, exciting benefits, and rewarding travel and dining perks. Ideal candidates will be well-spoken, polite problem solvers who demonstrate a passion for pleasing others and an interest in building a meaningful career with a hospitality leader.
ESSENTIAL DUTIES AND RESPONSIBILITIES include the following. Other duties may be assigned.
Strong self-motivator and ability to motivate others

Reviews daily traces to determine guest needs

Maintain a calm & courteous attitude to ensure guest satisfaction

Ability to effectively communicate accurate information to guests and other team members

Escort guests to their rooms with a proper and accurate tour

Observe property for cleanliness and all is in order

Assist with vehicles, parking, and pulling around

Prepare all reports for the guest service team

Ensures that meeting rooms are set for group use

Assists with cooking school & special event set up

Maintains bikes, bike racks, and golf cart inventories

Completes daily rounds to ensure a 5-star appearance

Meets and exceeds all guest requests

Check-ins and check-outs including luggage delivery and removal

Maintains fireplaces and the appearance of the pool

Prepares meeting areas when groups are scheduled and any other special activities

Set up/ takedown of outdoor functions

Sweep and cobweb outdoor common areas of the property

Flexibility with scheduling for weekends and holidays

Have great knowledge of property and all the activities it has to offer

Follows instructions from your direct supervisor

Knowledge of MS Office

Assists guests with questions

Greets guests upon arrival

Provides safe transportation for on the property or off property activities

Assist all other departments to meet the guest needs

Be familiar with all of Blackberry Mountain past, present & future
Must comply with all company policies and procedures.
To perform the essential functions of this position regular and consistent attendance is required.
Must be able to work well with other Team Members, Managers and interact with our guests.
EDUCATION and/or EXPERIENCE
High school diploma or equivalent

Hospitality experience required

Must have a valid drivers license
LANGUAGE SKILLS
Must be able to communicate effectively with guests, team members, and managers
MATHEMATICAL SKILLS
REASONING ABILITY
Must be able to remain calm under pressure

Must possess motivational skills

Must be able to exercise judgment and make decisions based on job knowledge and awareness of company goals
PHYSICAL DEMANDS
Job entails excessive lifting of luggage and other guest requests such as trays and packages.

Job requires to be on feet most or all of shift

Must be able to lift 50 pounds

Must be able to safely operate a company vehicle or golf cart

Must be able to work outdoors in all weather conditions
WORK ENVIRONMENT
General office / front desk guest reception area

5,200 acres of Blackberry Mountain property
Blackberry Farm and Blackberry Mountain are joined together with our core belief that our teams are at the heart of all we do. At Blackberry, we see ourselves as family, focused on our 18 foundations uniting us in our mission to support Legendary Hospitality, Memorable Experiences, and Generational Sustainability.
Blackberry Mountain provides a world-class hospitality experience for our guests. Our attention to every detail, impeccable service, unique activity offerings, and outstanding cuisine has helped Blackberry Mountain earn its pedigree as one of the most celebrated small luxury resorts in the world.
For immediate application and interview, please feel free to stop by our Staffing and Support Office located at 108 W. Church Ave. Maryville, TN 37801 between the hours of 9 am and 4 pm, Monday- Friday. Please bring your resume or your employment history.
Blackberry Mountain is an Equal Opportunity Employer.