Retail Shipping Associate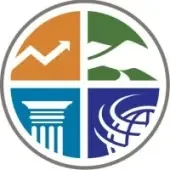 Blount Partnership
Posted on Thursday, September 7, 2023
The Retail Shipping Associate is responsible for packing merchandise for shipment and ensuring accuracy in filling all shipped orders.
Seasonal: October - December
ESSENTIAL DUTIES AND RESPONSIBILITIES include the following. Other duties may be assigned.
Responsible for immediately communicating with customer contacts by phone or email

Responsible for printing, fulfilling and charging all orders in a timely manner

Retrieving complete orders, totes, and display items daily as needed

Count and enter weekly supply counts

Responsible for ensuring inventory is accurate and retail shops are fully stocked

Facilitate new freight receiving process, to include: printing and shipping order, checking in new freight, delivering to retail shops and assisting with floor placement as needed.

Must enjoy working in a structured environment and be detail oriented

Assist in ensuring warehouse stays clean and organized

Have solid computer and various software knowledge: POS, Inventory systems, Excel, Word, Outlook

Assist with monthly inventory of shops, storage areas, and satellite retail locations

Special event set up and sales
Must comply with all company policies and procedures.
To perform the essential functions of this position regular and consistent attendance is required.
Must be able to work well with other Team Members, Managers and interact with our guests.
Must have the flexibility to work weekends.
EDUCATION and/or EXPERIENCE
High school diploma or equivalent

Retail shipping experience is preferred
LANGUAGE SKILLS
Must have excellent verbal and written communication skills

Must be able to effectively communicate with guests, team members and managers
MATHEMATICAL SKILLS
REASONING ABILITY
Must be able to exercise judgment and make decisions based on job knowledge and awareness of company goals.
PHYSICAL DEMANDS
Must be able to lift up to 50lbs

Must be able to sit or stand for a long period of time

Must be able to safely operate a company vehicle or golf cart
WORK ENVIRONMENT
Retail gift shop/ Storage Areas

4,200 acres of Blackberry Farm property

Must be able to work in a fast-paced and demanding guest service environment
Blackberry Farm and Blackberry Mountain are joined together with our core belief that our teams are at the heart of all we do. At Blackberry, we see ourselves as family, focused on our 18 foundations uniting us in our mission to support Legendary Hospitality, Memorable Experiences and Generational Sustainability.
Blackberry Farm and Blackberry Mountain, Relais & Châteaux properties located in the Great Smoky Mountains, continue the traditions of unparalleled hospitality and luxury that has always been the hallmark of the Blackberry brand. Combining land conservation, modern-day luxuries and captivating natural setting, the two resorts create vacation experiences unlike any other. Activities abound at Blackberry Farm and Blackberry Mountain offering the opportunity for every guest to create an ideal experience to enjoy the properties and the region, whether theyre seeking the thrill of adventure, the relaxation of a spa immersion or quality time around the table enjoying celebrated cuisine.
For immediate application and interview, please feel free to stop by our Staffing and Support Office located at 108 W. Church Ave. Maryville, TN 37801 between the hours of 9am and 4pm, Monday- Friday. Please bring your resume or your employment history.
Blackberry Farm is an Equal Opportunity Employer.