Babysitter/Camp Counselor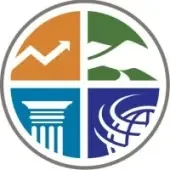 Blount Partnership
Legal
Posted on Thursday, September 7, 2023
Blackberry Camp Counselors are to ensure that all children of guests have a memorable and educational experience through unique activities at Camp Blackberry. The Camp Counselors are also responsible for providing a safe environment for all children and Team Members. The Camp Counselor will work with all Camp Blackberry planned activities. The Camp Counselor will oversee the participants and ensure their safety and development. Activities include kids cooking activities, swimming, hiking, arts and crafts, canoeing, movies, and storytelling.
The ideal candidate will have previous experience working with children, or in an early development educational program, CPR and Lifeguard certified. Dates needed for the position are:
June - August
Memorial Day Weekend
Labor Day Weekend
Thanksgiving Week
Christmas Week
Easter Weekend
ESSENTIAL DUTIES AND RESPONSIBILITIES include the following. Other duties may be assigned.
Greet campers and parents

Ensure that Camp Blackberry waivers are always signed

Will be a point of contact for campers parents

Must have the ability to control young boys and girls without physical contact or force

Assist in planning and conducting camping programs

Be a friend with campers

Keep children under constant supervision

Responsible for the care, upkeep, and storage of all equipment

Set examples in a proper manner

Must be certified in C.P.R and First Aid

Complete an inventory at the end of each camp session
Must comply with all company policies and procedures.
To perform the essential functions of this position regular and consistent attendance is required.
Must be able to work well with other Team Members, Managers and interact with our guests.
SUPERVISORY RESPONSIBILITY
EDUCATION and/or EXPERIENCE
High school diploma or GED and some college necessary

Problem resolution

Experience working with younger children

Must be 18 years of age or older
LANGUAGE SKILLS
Must be able to communicate effectively with guests, managers, and team members

Must be able to handle special guest problems
MATHEMATICAL SKILLS
Basic knowledge and understanding of math
REASONING ABILITY
Must be able to exercise judgment and make decisions based on job knowledge and awareness of company goals
PHYSICAL DEMANDS
Must be able to lift up to 50 lbs.

Must be able to sit and stand for a long period of time

Must be able to safely operate a company vehicle or golf cart

Must be able to work outdoors in all weather conditions
WORK ENVIRONMENT
4,200 acres of Blackberry Farm Property
Blackberry Farm and Blackberry Mountain are joined together with our core belief that our teams are at the heart of all we do. At Blackberry, we see ourselves as family, focused on our 18 foundations uniting us in our mission to support Legendary Hospitality, Memorable Experiences, and Generational Sustainability.
Blackberry Farm provides a world-class hospitality experience for our guests. Our attention to every detail, impeccable service, unique activity offerings, and outstanding cuisine has helped Blackberry Farm earn its pedigree as one of the most celebrated small luxury resorts in the world.
James Beard Award WinnerBest Wine Program

James Beard Award WinnerBest Chef Southeast

Travel & Leisure Magazine--#1 Resort in North America

Andrew Harper--#1 Food and Wine Resort

Travel & Leisure Magazine--#1 Service in North America

4,200 Acre Working Farm setting the standard for Farm to Table Cuisine
For immediate application and interview, please feel free to stop by our Staffing and Support Office located at 108 W. Church Ave. Maryville, TN 37801 between the hours of 9 am and 4 pm, Monday- Friday. Please bring your resume or your employment history.
Blackberry Farm is an Equal Opportunity Employer.