Wendy's Team Member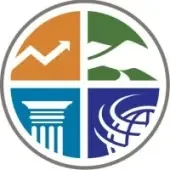 Blount Partnership
Posted on Sunday, September 10, 2023
WENDY'S is HIRING TEAM MEMBERS!
1771 Broadway Ave, Maryville, TN 37801
We Value and Appreciate our Employees:
Free Food every shift
Career Advancement Opportunities
Flexible Schedules
Medical Insurance
EAP
Free Uniforms
Discounted Shoes
Financial Wellness Thru PayActiv (Work today, get paid tomorrow!)
Opportunity
We are a welcoming fun and motivational company that knows your value and appreciates your hard work. At Wendy's we have great career advancement opportunities for you to grow. We also know that your time is precious and offer flexible scheduling. So put your energy where it matters and come work for us, in a fast, fresh environment.
Your Impact
As an amazing Crew Member, you will be expected to delight every customer.
You will ensure health and safety regulations and Wendy's policies and procedures are met.
Most importantly you will provide quality products; for us that means fresh never frozen burgers, and fresh cracked eggs for breakfast!
However, don't forget to smile, bring your passion and dedication. This is all it takes to be a member of our team.
Position Type
Part-Time or Full-Time
Day or Evening shifts
Open availability highly preferred
Background Profile
Must be 16 or older
Ability to work at a quick, yet efficient and thorough pace--hustle is a must!
Team-oriented, adaptable, dependable, and strong work ethic
Positive attitude, coachable
Ability to communicate effectively with guests and team members
APPLY NOW and you will be contacted ASAP!
Pay rate $12/hr
Contact Pat @ 865-333-2179
Apply online www.jairg.com
Job Requirements
No requirements, paid training
Company Benefits
Free Food every shift
Career Advancement Opportunities
Flexible Schedules
Medical Insurance
EAP
Free Uniforms
Discounted Shoes
Financial Wellness Thru PayActiv (Work today, get paid tomorrow!)