Key Holder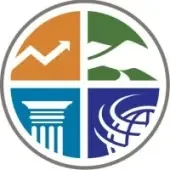 Blount Partnership
Customer Service
Posted on Sunday, September 10, 2023
Responsibilities:
• Ability to open and close the store and handle deposits
• Ability to lead, delegate, and follow-up on store associates
• Partner with the Store Manager and Assistant Store Manager in the overall day-to-day
operations of the store, product placement, and achieving sales goals as well as UPT, ADS, and
E-Mail Capture goals
• Assist in the training of the staff on company policies and procedures
• Assist in daily merchandise replenishments
• Maintain high standards of a clean and neat sales floor, cash wrap, fitting rooms, and an
organized stockroom
• Maintain a superior customer experience and provide excellent customer service to every
customer
• Partner with the Store Manager and Assistant Store Manager to ensure protection of all
company assets
Disclaimer: This job description is not an employment agreement or contract. Management
has the exclusive right to alter this job description at any time without notice.
Job Requirements
Qualifications:
• Must be 18 years or older
• Previous retail experience is preferred
• Must be able to work a schedule based upon the business needs – including holidays, nights,
and weekends
• Strong verbal and communication skills
Company Benefits
Employee Discount- 30-50% off!
Flexible Schedule
401k