House Cleaner - Crew Member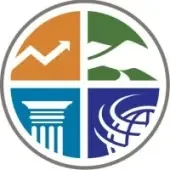 Blount Partnership
Maryville, TN, USA
Posted on Tuesday, October 3, 2023
Our company strives to be the best place for the best people to work. We have a few positions open for full time crew team members. All team members work on a team with 2-3 cleaners. A team leader is assigned to each team and trains new team members on cleaning and following standard operating procedures developed by the Cleanway owners.
If you are someone who takes pride in their work, operating with high integrity and efficiency while serving customers, please reach out for an interview. We are looking for individuals who have an eye for the details and go above & beyond to make an impact on our customers!
Job Requirements
Responsibilities:
Effectively use provided equipment -- including vacuums and cleaning solutions -- to clean customer homes
Clean all surfaces in the home, including fans, blinds, light fixtures, baseboards, fixtures, counters, showers, toilets, cabinets, and floor
Ability to occasionally clean floors on hands and knees in kitchens and bathrooms
Vacuum all stairs, carpet, hard surface floors and furniture
Move all reasonably moveable furniture to clean under and behind
Carry all cleaning products and equipment to and from office, vehicle, and customers' homes
Assist in keeping supplies stocked and maintain equipment
Contribute to a positive work climate with a pleasant attitude and contribute to the overall team effort including being in uniform, dependable, and on time
Qualifications:
Previous housekeeping/janitorial experience preferred
Ability to read and follow cleaning instructions
Ability to differentiate between cleaning products and uses
Strong communication and customer service skills
Ability to lift and carry 25 lbs of equipment
Clean drug test
No felonies
Ability to withstand regular physical contact with dog and cat hair, mold, dust, mildew and cleaning solutions
If advancement to Team Leader is something that a crew member wants to pursue, a clean driving record is required
All team members are required to abide by orientation and safety rules
One required weekly team meeting is held for all team members to review the week's safety topics as well as give team members a voice to bring up any housekeeping items and "shout outs" to team members that were helpful that week. Occasionally we like to give out employee gifts and have breakfast at these meetings when possible. All employees are required to be in weekly team meetings.
Additional Information:
Crew team members are given raises when they pass periodical training test. Crew team members are eligible for advancement to team leaders based on attitude, leadership acumen and quality of work.
Company Benefits
Benefits/Perks
Job Types: Full-time, Part-time

Day-time shift (typically 7:30 AM - 4:30 PM)
Monday - Friday, no weekends, no nights, no holidays
Overtime paid during busy seasons

Salary: $14.00 - $16.00 per hour
Tips from customers and bonus pay is available
Advancement is quick if a crew member shows interest and aptitude in advancing to a team leader position
401(k)
Paid time off

1 week of vacation is offered for team members who have been with Cleanway for a year.
2 weeks vacation is offered for team members who have been with Cleanway for 5 years