Part-Time/Electronic Monitoring Support Specialist/Installer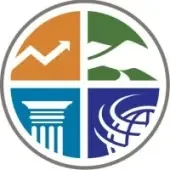 Blount Partnership
Customer Service
Maryville, TN, USA
Posted on Monday, October 23, 2023
IMMEDIATE NEED – PART-TIME, BLOUNT COUNTY, TENNESSEE
HOURS: 8:30 – 5:00 pm Tuesday and Thursday with possibility of on-call Monday, Wednesday and Friday. Employee will be paid a minimum of 24 hours per week, even if only 16 hours are worked.
$16.00 per hour
ProntoTrak is a private company providing electronic monitoring solutions (GPS and Alcohol and drug patches) to courts, probation offices and detention centers in the Southeast.
The primary responsibility of this position is to enroll and install devices, perform maintenance and removals of equipment.
Other responsibilities include inventory management, cleaning equipment, data entry, and accepting payments and issuing a receipt. May be required to testify in court.
This position works closely with GPS and Alcohol vendors, participants, courts, probation officers, detention centers and other law enforcement.
Previous experience in law enforcement is a plus. This would be an excellent opportunity for a member of the law enforcement community to work part time in a related field or for a member of the law enforcement field who is currently retired. It would also be a good fit for someone working in a public service role, such as firefighter, who would like to pick up extra income.
Some travel may be required. Will be required to travel to one of our Georgia locations for training and on-going training as needed.
Applicant must be at least 21 years of age and be a high school graduate. We would prefer someone who lives in Maryville.
Anyone considered for this position must pass a drug screen and provide proof of education, a credit report, and a driving record. Do not apply if you have a criminal history or arrest record. We are a drug free workplace.
Please submit a current resume.
ProntoTrak is an Equal Opportunity Employer. ProntoTrak does not discriminate based on race, religion, color, sex, gender identity, sexual orientation, age, non-disqualifying physical or mental disability, national origin, veteran status, or any other basis covered by appropriate law. All employment is decided based on qualifications and business needs.
COVID-19 considerations: We have put procedures in place to protect our customers and employees.
Company Benefits
This is a part-time position, therefore there no benefits at this time.