Distribution Center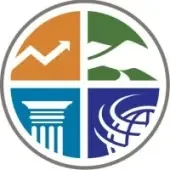 Blount Partnership
Operations
Maryville, TN, USA · Maryville, TN, USA · Tennessee, USA
Posted on Tuesday, November 7, 2023
Maryville, TN
Express Employment Professionals has positions available for packaging associates in Maryville, TN with a retail distribution center. Great working atmosphere, climate-controlled environment, No steel toes required! Full time opportunities available.
Selected candidates will be:
Unpacking product
Repacking product
Preparing orders
Additional warehouse duties may be assigned
Order Picking
Available shifts
4(10) Schedule - 7:30am - 6:15pm. Tuesday - Friday!
The pay is $15. Pay is weekly.
WAYS TO APPLY:
Call Magy at 865-273-2158
Walk in applications accepted at 631 William Blount Drive, Maryville TN 37801.
Job Requirements
Must be able to work a 4 (10) schedule.
Must be able to work in a fast paced environment.