Office Supervisor, Animal Center Blount County Government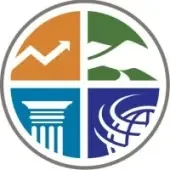 Blount Partnership
People & HR, Operations
Maryville, TN, USA
Posted on Friday, November 10, 2023
CLICK HERE TO APPLY ON COUNTY WEBSITE
JOB SUMMARY
The Office Supervisor participates in and provides guidance for employees performing all animal center responsibilities, including but not limited to: maintaining facility cleanliness while managing business phone, customer service, printing and recording documents, maintaining data for storage, balancing, and reporting daily deposits. The Office Supervisor also takes the decision-making lead at the animal center in the absence of the Director. Professional conduct and customer service is a priority.
ESSENTIAL JOB FUNCTIONS
Assist in the maintenance and operation of the animal center;

Make operating decisions in the absence of the Director;

Perform the nightly closing of the facility;

Perform administrative duties;

Assist in the intake and adoption of animals;

Maintain records and reports;

Prepare and process purchase orders;

Order supplies as needed;

Maintain office equipment;

Train new employees as needed;

Accept, receive, and/or collect payments;

Make recommendations that impact the budget;

Answer phones;

Serve as customer service to the public;

Oversee balance reports and deposits; and

Perform other assigned duties as required.
Job Requirements
MINIMUM REQUIREMENTS TO PERFORM WORK
High School Diploma;

Two (2) years of experience;

Or equivalent training, education, and/or experience; and

Valid driver's license.
KNOWLEDGE, SKILLS, and ABILITIES
Knowledge of State requirements for recording documents.

Knowledge of personnel management practices.

Knowledge of departmental practices and systems.

Skilled in the use of small office equipment, including copy machines and/or multi-line telephone systems.

Skilled in using computers for data entry, word processing, and/or accounting purposes.

Ability to maintain a professional demeanor and an orientation towards customer service.

Ability to supervise, organize, and communicate effectively.

Ability to maintain constructive and cooperative working relationships with others.

Ability to cooperate with fellow employees as team members.
PHYSICAL DEMANDS
Work requires lifting and carrying (up to 20 pounds); balancing, climbing, crawling, crouching, reaching and manipulating objects, grasping, handling, hearing, kneeling, lifting, mental acuity, pulling, pushing, reaching, repetitive motion, speaking, standing, stooping, talking, visual acuity, and walking.
WORK ENVIRONMENT
Most work is performed in a well-lighted, modern kennel setting with centrally controlled heating and air conditioning, or outside in conditions which may include heat, cold, rain, or other inclement weather.
Company Benefits
BENEFITS
Full time benefits include medical, prescription, dental, vision, FSA, HSA, optional USAble, paid holidays, paid sick days, paid vacation, EAP, retirement planning, pension, employee clinic, employee discounts, and more.